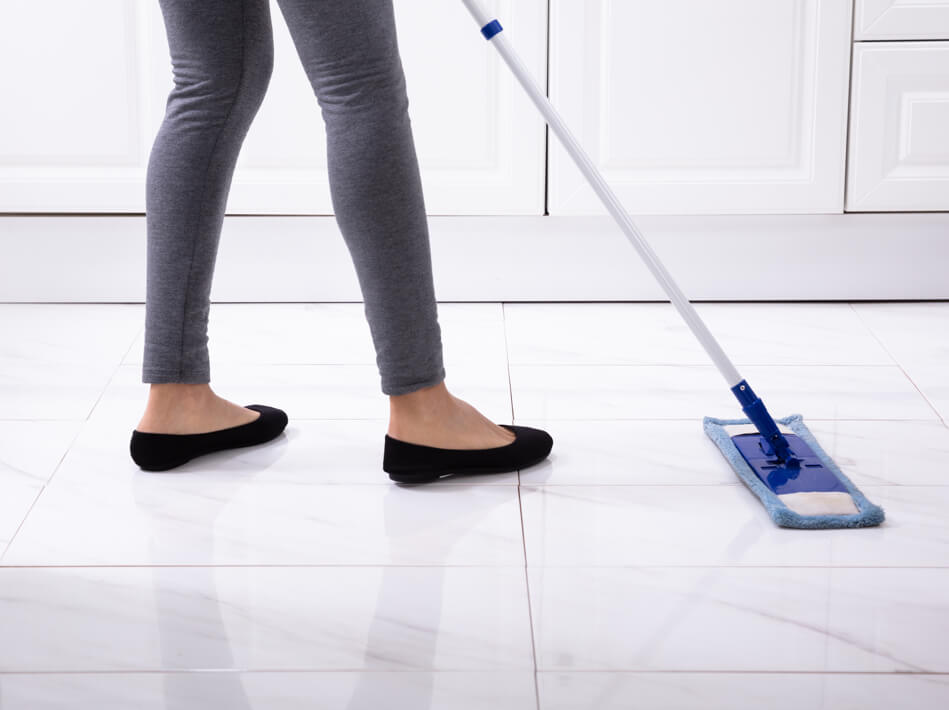 Tile is loved for its elegance, beauty, and durability. While it can withstand heavy traffic and plenty of activity, it's important to incorporate simple care tips into your daily routine.
Vacuum and dry mop your flooring regularly to remove dirt and debris. You may also wet mop your tile, although it's important to make sure you dry it afterwards, as tile is very slippery when wet. If you're worried about dirt, invest in doormats and place them throughout your home.
Tile is an incredibly durable and stain-resistant flooring solution. However, it's important to keep in mind that different types of natural stone require different approaches when it comes to cleaning products and spill removal. While many messes are easily removed with a clean cloth, others are more complex. Always consult with your manufacturer's care guidelines before tackling tough messes or using cleaning products on your flooring. Some cleaning solutions, such as those that contain vinegar or ammonia, can damage grout or the tile's surface.