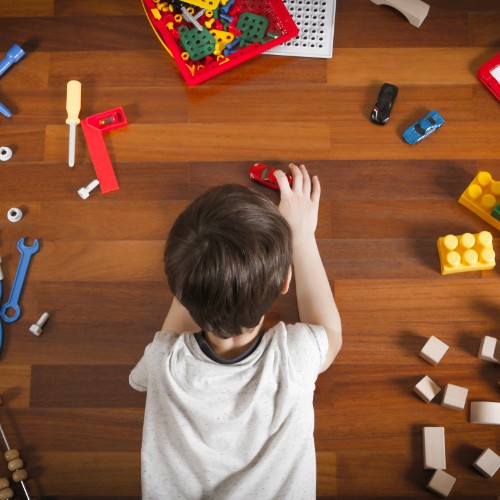 One of the reasons luxury vinyl flooring is so popular is the fact that it's very easy to clean. It is stain-resistant, waterproof, and able to withstand heavy foot traffic with ease. However, it does require some routine care.
Start by incorporating some daily maintenance into your routine. Frequently vacuum and dry mop your luxury vinyl flooring, and use a wet mop as needed. You may also choose to invest in some doormats and place them throughout your home to keep dirt off of your new floors. Area rugs and furniture protectors also offer additional protection for hard-surface flooring.
Spill removal couldn't be any easier with luxury vinyl flooring! Most messes, such as juice and other liquids, wipe away clean with a dry or wet cloth. For more stubborn messes, consult your manufacturer's care guidelines and use an approved floor cleaner. Luxury vinyl is waterproof, so it's safe to use a wet mop as needed.